Broadcasting operations supported by Trail
Yle's broadcasting equipment is managed with Trail. Trail provides visibility of the location, reservations, upcoming productions, and maintenance information of the broadcasting equipment to those who are responsible for ensuring equipment availability.
"After we implemented Trail, the equipment reservation process really started to work.", tells Ville Venell, Head of YLE's Production and Design Department.
Trail supports managing the broadcasting equipment at Yle. Behind each media production, there is a vast army of professionals each responsible for their part in a broadcasting project. The technical aspect is critical in productions and with Trail the professionals responsible for equipment availability can ensure that all equipment leaving for productions are available and maintained.
Trail enables fluent information flow at Yle operations regarding equipment management information. Equipment location information is key to ensure all logistics around productions.
"When we learned about Trail, it set a high standard for asset management. Because the production planning software couldn't match Trail's capabilities, we decided to base our internal production planning on different modules. As a result, equipment management and planning is done in Trail and the production planning is done in a dedicated production planning software.", continues Ville Venell.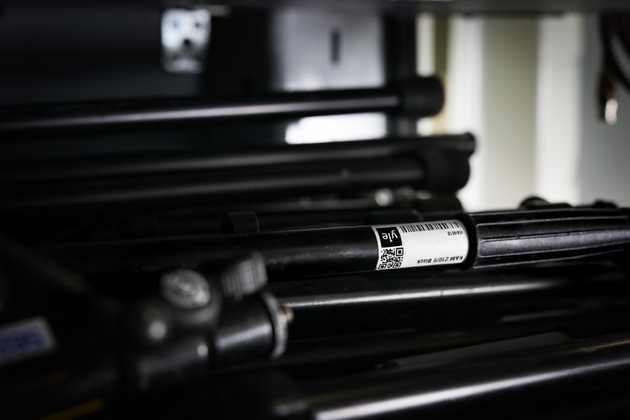 Yle's Trail users have always praised its usability. Juha Rinne, head of equipment pool in Yle Productions states that "Our experience of Trail has been very positive and our employees give constant feedback of its intuitiveness" According to Juha, ease of use also cuts costs because now the warehouse workers' time is not wasted in searching for equipment and equipment information. "It has been a great relief that now all users can easily see who are using the equipment and what equipment is currently booked. It has never been easier to see where the so called 'Lost' items are.", mentions Rinne.
The equipment used in Yle productions has to be serviceable and therefore continuous maintenance is required. Trail supports the maintenance activities and logging of maintenance for the equipment.
Results
All required broadcasting equipment are right where they are needed at the right time and in good condition.
Transparency and accountability through an easy-to-use system
Integrations to key financial and production management systems
Single sign-on in use for all employees