26.07.2022
How to prevent the constant loss of the company's goods?
An everyday challenge for many organizations is the disappearance of small electronics from the workplace. The equipment itself is not necessarily of significant value, but over time, quite a large sum can be accumulated from the required renewal purchases. In addition to the financial loss, it is often painful that the equipment cannot be used because of a missing piece, or that time is spent looking for the missing things. To solve this problem, many organizations have turned to, for example, cable ties to make taking devices at least a little more challenging.
Another often recognized challenge is the management of working tools transferred to the home offices. During the pandemic along with the employees, the company's property has been physically moved to different locations. If this equipment is not monitored in a smart way, there is only little hope for getting it all back.
Digital equipment management offers an excellent alternative way to solve the challenge of lost equipment and the devices placed in the home offices of employees. A core element of digital equipment management is identifier labels, which are used to physically mark each device. In practice, the label is often a sticker-like barcode or QR code. When labeling equipment, the organization's own logo appears on every device it owns, and it is clear to the users that the device belongs to the organization. With the help of the label, it is also possible to check the information of the device or to update its current location in a digital system. The benefits include that all users maintain a good understanding of which devices are in use and where they can be found.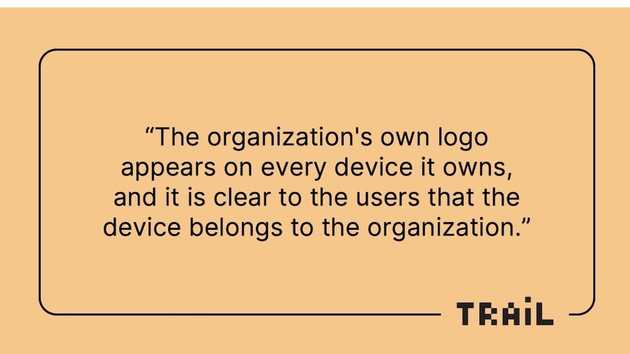 The advantages often sought with the help of digital equipment management are overall control over equipment. However, based on customer feedback, one of the proven impacts of digital device management is reducing asset misuse. When all goods and equipment are systematically recorded, and each piece of equipment is marked with the organization's logo and identifier, it is less likely that equipment will accidentally end up in the wrong hands.
With the help of digital equipment management, it's easy to reduce unnecessary investments in equipment. At the same time, it's possible to ensure that the organization's equipment is continuously under good control.
Trail offers a modern and easy-to-use solution for the digital management of devices. Learn more about Trail here or book a short demo for your organization.