17.01.2023
In 2023, Trail will introduce equipment sharing as part of sustainable equipment management culture – i.e. AssetOps. Trail Sharing gives companies the opportunity to establish equipment sharing networks and thus create a completely new way to enhance the circular economy, reduce their environmental impact, and save costs.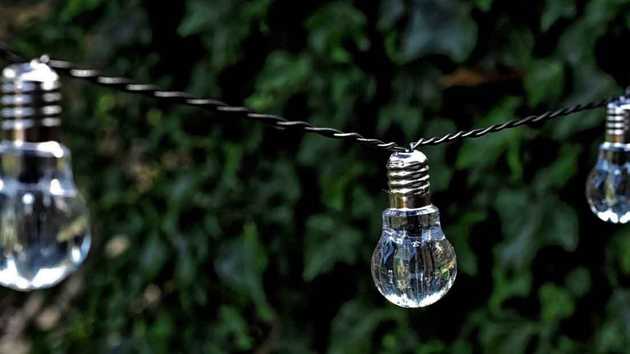 The right kind of preparation guarantees that you can get off to a good start in equipment sharing and avoid future problems. In this blog post, I will go through the steps you can take to prepare for sharing your equipment.
Contact us and we will tell you more about equipment sharing
Put your device registry in order
Efficient equipment sharing is based on reliable equipment information. The same general principles that apply to maintaining a functioning equipment management system also apply to shared equipment.
So, make sure that the following aspects are in order in your equipment data:
The model names are understandable (so forget nicknames and insider jokes)
The information is adequate and precise (for example, furniture has information about the dimensions and colours)
Equipment information includes pictures
The information is up-to-date
The information is available (i.e. the equipment intended to be shared is marked as such)
This is important even if you plan only to use equipment shared by others rather than share your own equipment. If your sharing partners have bad data available of their shared items, you can politely ask them to fix it according to the principles listed above.
Choose sharing partners and share information
When it comes to sharing and sharing equipment, it's worth starting with reliable partners. So, I'd like to suggest that you start looking for them among your company's stakeholders. With them, equipment sharing is natural, reliable and efficient.
Such sharing partners can be, for example, different research and development partners, other companies operating near your company, local educational institutions, other public actors, or customers.
Sharing starts by opening a conversation with potential sharing partners. It is the first step in setting up a sharing network or a sharing hub, as we at Trail call them. For example, you can start by tipping your potential partners about the Trail Sharing platform
Open flow of information is the key factor in successful equipment sharing. In Trail, sharing partners can open the equipment information to each other, so that partners have constant access to information about the available equipment.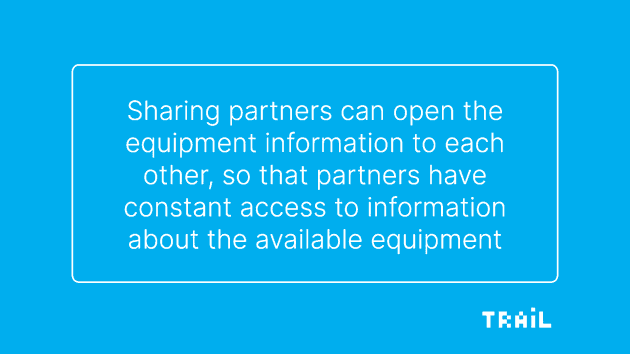 Of course, not all equipment you manage with Trail is meant to be shared with others. Sharing hub's members can define what equipment they share and are able to maintain safe sharing processes.
Set the processes with your sharing partners
The foundation of equipment sharing is a functioning system and easily accessible information. However, sharing is, first and foremost, cooperation and therefore requires jointly agreed processes.
Trail Sharing offers sharing hub's members the tools to share equipment information, reserve shared equipment, and collect and return equipment. When someone makes a reservation for a shared equipment through Trail, it must be clear to the parties what happens after that.
It is therefore recommended that sharing hub's members agree on at least the following processes:
The process of adding new sharing hub members and opening the equipment information for them
Entering information about the equipment to be shared - what is the mandatory information about the equipment
Communication and practices when collecting and returning reserved equipment
How to handle equipment defects caused by a sharing partner
When the information is reliable, and the processes are agreed upon, Trail sharing hub members are able to utilise their resources efficiently, safely and sustainably.
Shared warehouse
In its most evolved form, Trail Sharing hub members can even set up shared warehouses. This allows companies to save on storage costs and reduce the environmental impact related to warehousing.
A shared warehouse can be operated by one or more sharing hub members. Even if the article in the warehouse belongs to another sharing hub member, the operator responsible for the warehouse can, for example, update the location of the article in the warehouse.
With a shared warehouse, a large regional operator can offer storage facilities and services to smaller operators in the region. This is already the case with the performing arts, for example.
Summary
Sharing and joint use of equipment are the core trends of circular economy in the 2020s. It helps collaborating organisations to further strengthen their cooperation and improve the use of resources.
Successful equipment sharing requires a functioning information system and jointly agreed practices among the sharing partners.
Trail Sharing makes sharing equipment possible by offering companies the opportunity to share information about the available equipment with tursted sharing partners, reserve shared equipment, and even create shared warehouses.
All this help you to take a big leap towards sustainable sharing economy.
Do you want to hear more about equipment sharing and management? Feel free to contact us!