10.03.2022
Losing control over assets
Are you fighting with the same issue as many others of not being in control of your assets anymore?
Don't worry – you're not the only one! This is something that often happens when organizations are growing fast or the responsibility for equipment is shared between people and departments. Everyone is taking care of their own part, but no one has the big picture in mind. Or even worse – nobody is managing the equipment because they think somebody else is taking care of it.
If you work a lot with projects, productions, or several people sharing equipment, it might be difficult to keep track manually. Who is using which item and when? And how do you keep make sure you have enough equipment to be used at the same time? And nothing goes missing?
So how to avoid losing control over assets?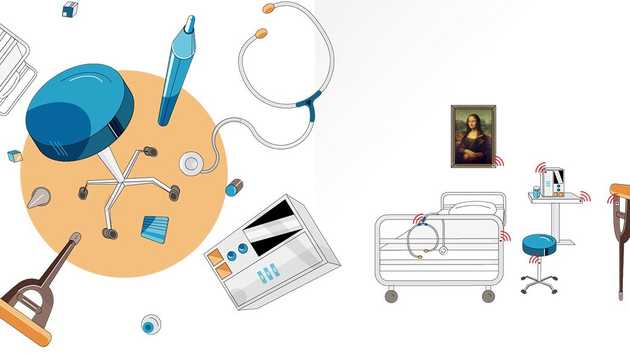 1. An asset register or list of all equipment
The best thing to do is first gather the status quo – what equipment do I have and where is it situated. Too often when equipment is needed, it's easier to buy a new one than to locate the original. The easiest way is to start per department and per location creating an inventory list. For this you can use our inventory template, which helps to get an overview of all items. Here you can mark where each asset is located, who is responsible for it as well as all cost details. An equipment register is the start for managing all assets. Alone this will help you save money by avoiding unnecessary investments.
2. Regular inventories and maintenances
To take it to the next step you should use the data in your register. For being able to follow manually the amount and location of assets, it is good to do regular inventories. This way you can make sure the equipment is in place and functionable. Many companies run inventories once a year, some even monthly. Anyway you choose to do it, my recommendation is to do them by a location to keep an overview. And it will be faster than you think when scanning all items with your mobile with an App like Trail
It is reasonable to do regular maintenances even when nothing is broken. When you check the condition of your equipment on a regular basis, you ensure a longer life cycle for your equipment and make sure it is always functionable when needed. it's easy to reduce asset failures and expand the lifetime of the assets. You will also act more sustainable through these actions. When assets serve longer and are used more productively, there is a reduced need for new.
3. Tracking assets with an equipment management system
When both mentioned above is not working, it's time to take a digital tool to use. This way, you don't have to take time in updating the excel sheet or going through the equipment list manually. A digital tool will save time and make it easier for you to update information. All equipment will be tagged with QR, RFID, NFC or barcode labels, so the asset information is easy to read even with your mobile.
With help of a digital system you can see when it's time to budget in new equipment and it helps you take better care of the existing one. With reliable data, it's easy to get rid of unnecessary equipment. Even more, it becomes possible to use data to plan purchases. Maintenance data will help you make wiser investment decisions when equipment does not need to be renewed as often as it used to.
Would you like to try Trail yourself?
Contact us for a free demo, and discover how your organization could benefit from smart equipment management and asset tracking!