27.09.2021
Equipment management is a success factor for any business
Four reasons why all companies should closely track its equipment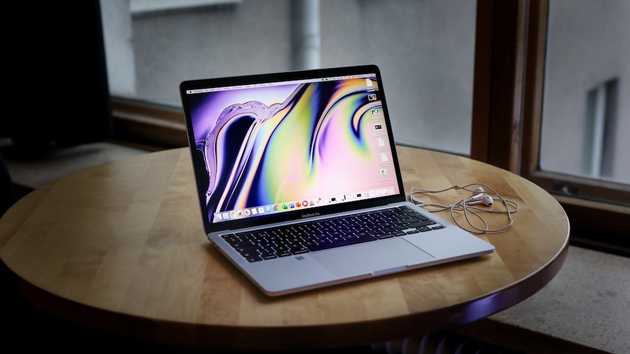 The world is undergoing a change. Constantly evolving measuring and analysis methods help businesses to make more accurate decisions based on data and facts. Businesses that harness data in decision-making in all areas thrive. Others are destined to fall behind.
Equipment management is no exception. Advanced companies are already collecting accurate measuring data of their equipment and utilizing it to gain distance on their competitors.
One case in point that I wish to mention is the Finnish National Opera. It has five football fields worth of equipment in storage and uses this equipment to produce about 25 productions per year on its main stage alone. With the data that it collects about the equipment and its usage, the National Opera can ensure that the required equipment is available and in good condition, the equipment is effectively used and the right equipment is delivered from the storage to each production and back as efficiently as possible. In other words, decisions based on detailed asset data enhance the National Opera's activities and improve its profitability.
But why is this data collected on assets so important and how should it be used? I will give you four reasons and related tips so that you too can make equipment management a competitive advantage for your business.
Download our whitepaper: "What is equipment management"
1. Better investment decisions
Investments can be decisive for the entire existence of a business. Successful investments take businesses towards success, whereas poorly timed or poorly planned investments may cause businesses to fail.
Make sure that you can use equipment data that is as accurate as possible so that you can made well-founded investment decisions. A modern equipment management system allows you to bring all asset-related data together to support investment decisions. Key data include the degree of equipment utilization, equipment productivity, information on completed maintenance and its costs and the actual service life, which may differ significantly from the book write-off period of the equipment. Investment planning based on facts creates a solid foundation for the efficient use of your company's equipment.
2. Higher degree of equipment utilization
The equipment has been acquired for use, and equipment lying in storage does not produce anything. The efficient use of equipment requires you to track equipment reservation volumes carefully and to know where the equipment is and how it is used.
You can improve the degree of equipment utilization by ensuring that equipment data is available to your entire organization. When everyone has access to data concerning assets, including the availability and location of equipment, it is also easier to put the required assets to good use. Valuable equipment will surely be left unused, if personnel do not even know that it exists.
Accurate data on equipment reservations tells what equipment is actually used in your company and what is not. There is no need to replace equipment that is used very little, allowing you to spend appropriations on the acquisition of more productive equipment.
The degree of equipment utilization has been maximized to the fullest in businesses that share some of their equipment with partner businesses. This allows them to make up for any equipment that they are missing with the partner's equipment, and reciprocally their unused equipment will start to produce as they rent it out to partner businesses.
However, this is only possible with an advanced equipment management system that enables asset sharing. Otherwise, the danger is that one's own assets will be confused with the partners' and will not be returned.
3. Equipment performance is guaranteed
A crucial part of comprehensive asset data is data concerning maintenances that have been conducted or is required by the assets. Proactive, systematic maintenance planning allows you to guarantee that maintenance is carried out regularly. The lifecycle of unmaintained assets will be short, and their degree of production will be lower than that of appropriately maintained assets.
You, too, probably experience broken equipment from time to time. Can the equipment users easily report defects to those responsible? It is extremely important that those responsible are immediately notified of any required maintenance so that repairs can begin without delay. This will ensure that downtime is kept to a minimum. The users or renters who will use the equipment next should also be informed of broken equipment so that they will be ready to replace it, if necessary.
Equipment also often involves legal obligations concerning regular maintenance or inspections. Proactive maintenance planning allows you to guarantee that statutory maintenance is carried out and the interruptions in use remain short. Occupational safety also improves. When you also keep the history log of the maintenance done on the equipment safely stored and easily accessible, you can effortlessly show the authorities that you have appropriately fulfilled your statutory maintenance obligations.
4. Sustainability
Climate change requires drastic actions on all areas of business. Wasting resources is not an option any more, and many companies have understood this. Wasting resources equals wasting money and that is just bad business. And it is bad for the environment too.
The core of equipment management is to manage the whole life cycle of the equipment. When you invest in new equipment, you want to make sure that it generates profits as long as possible. Longer life cycle means a better ROI for the equipment, and you don't need to buy new equipment as often. Which also means that you generate less waste and emissions.
When the equipment has reached the end of its life cycle, it is time to recycle it in a sustainable way: Either sell it to the after markets or recycle it for components and raw material.
The key for sustainable equipment management is to keep a record of the equipment and manage its life cycle. When you have all your valuable equipment in an equipment management system, you can track the equipment on a single-item level and ensure that you are using your resources wisely. This allows you to make sustainable choices. If you do not have a clear view of what you actually have, you end up purchasing equipment that you most likely already have and thus waste precious raw materials, increase Co2 emissions, and waste your money.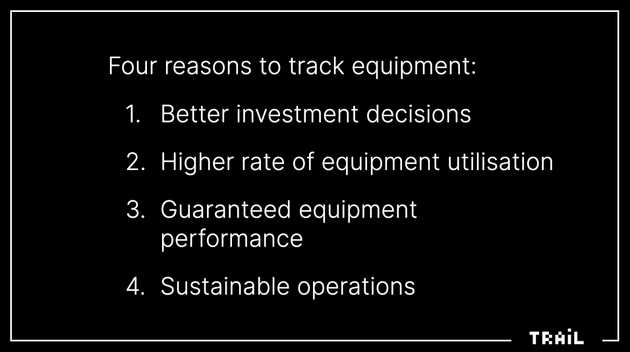 Download our whitepaper: "Guide to sustainable equipment management"
Summary
Accurate tracking of your equipment and the collected measuring data will help you to get the full benefit of your assets, make better investment decisions and be more sustainable. Nowadays, you can no longer afford to spread equipment data throughout the organization in numerous Excel files or slips of paper or rely on individuals' memory. Equipment data should be transparent to the entire organization so that data flows efficiently and the understanding of the kind of equipment that you actually have and need improves.
A modern equipment management system allows you to use data that is as accurate as possible to support decision-making.
Do you want to see how a modern asset management system produces data and helps with decision-making in practice? If you are interested in hearing more, please contact us