07.07.2022
How to track assets
Nowadays you can track fixed assets in a digital way when before it used to be just paper and pen. In this blog post we'll share some best practices on how to track fixed assets and show you how to do it easily.
Why track assets?
Sustainability is one of the key reasons to move into digital asset management and get an overview of an organization's belongings. I am taking environmental responsibility for my equipment by choosing to track my assets and their lifecycle.
Download whitepaper: Guide to Sustainable Equipment Management
By getting an overview of my fixed assets, it's easy to reduce costs and streamline operations. With a proper overview it's possible to better keep track on what needs to be purchased and when. By tracking individual assets, it's not only about gaining control of the equipment but also about extending the items lifecycle and ensuring equipment's condition at any time.
Asset tracking options
At first, it's important to know what to track. An inventory is the key when starting with asset tracking. You can track any equipment like IT assets, vehicles, industrial parts, furniture, media equipment and even licenses.
Grab your free inventory template here
The best time to start is now – otherwise we recommend implementing when there is a change in operations like moving to new facilities or big purchases are coming up. That way it is efficient to tag new items coming in right away without any extra time invested. Also end of the year or summer breaks are convenient times for preparing the inventory with asset tags.
The basic process after gathering an inventory is to attach a tag to all individual items, which then can be read by mobile and an asset management system. Basically there are three options that 99% of organizations are using – the QR code, NFC and the RFID tags.
A short video about how to tag and track assets
The QR code being the most common one is easy and quick to read also with your mobile phone. The tags can be produced with affordable cost with a special printer, and are available in different sizes and fonts. You also might know barcodes – they work in a similar way but the downsides compared to QR codes are less reliable readability when damaged and the larger printing area required. That is why most often QR codes are recommended.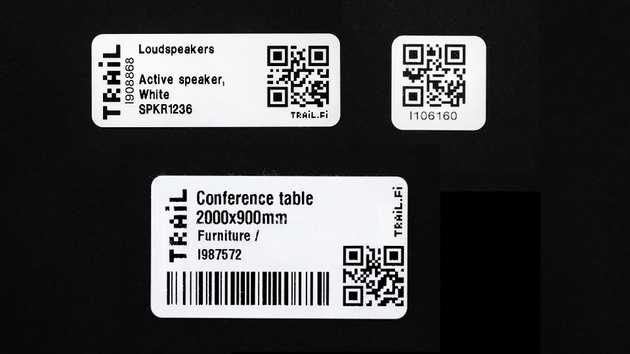 NFC is a technology known from e.g. ApplePay, reading a micro chip from 2-3 cm distance. It is a great solution if you don't want any visible information to appear on your tag, the items get covered in dirt or similar or if you need to place the tag inside the item e.g. in clothes. This also works with your mobile and there is no need for extra equipment.
RFID technology is similar as NFC, based on radio frequence, but the significant upside comes with UHF RFID's which can be scanned from up to 12 m distance. For reading UHF RFID codes you need a specific reader that needs to be combined with a mobile phone. UHF RFID is very helpful for doing inventories in big spaces as it can read several tags at once.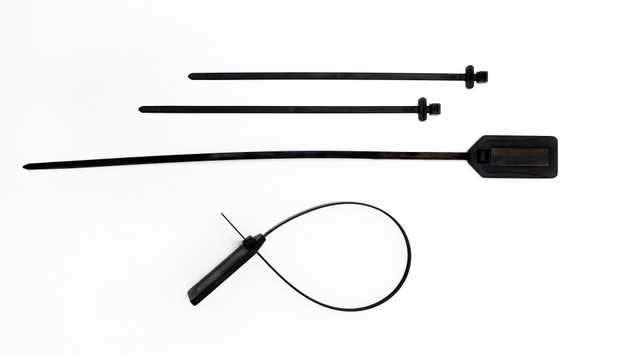 When attaching tags to fixed assets you are creating a digital twin for each asset. Through the asset tag you can see individual item information and plan operations like maintenance and updating the location. This helps you manage operations quicker even in mobile and allows you to find the updated data from everywhere to everyone.
You can also combine different tags so that you have the best option for each item type. Read more about different tagging methods here and contact us for an audit about suitable tagging options for your organization.
Meet us remotely to find out more about suitable asset tagging options