11.02.2022
Life cycle management of laboratory equipment - Efficiency and safety for laboratory devices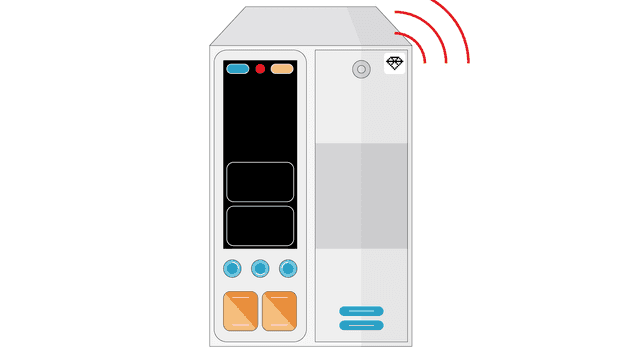 Equipment used in laboratories is often of high value and particularly important to maintain well. In addition to research equipment, laboratory operations involve plenty of protective equipment, small appliances, computers, sensors, and supplies.
In a laboratory setting, a wide variety of physical assets are used in operations. To ensure the efficiency of the operations, it is important to ensure both the serviceability and the adequacy of all equipment and supplies. Digital equipment management provides a modern tool for asset lifecycle management. A digital system ensures that the equipment is maintained according to the rules and guidelines.
What does digital equipment management mean in a laboratory setting?
In practice, digital equipment management means that there is a digital version or a digital twin of all physical devices. The digital asset information contains everything about the device and the recorded operations. Maintenances and equipment reservations are recorded in the system using an identifier label. Identifier can be, for example, a QR code attached to the device.
Equipment management system allows laboratories to collect instructions and life cycle information of the asset in one centralized location. from which it can be accessed and reported at any time.
What are the benefits of digital asset register for a laboratory?
There are several benefits that a digital asset register provides to laboratories:
The up-to-date digital asset register is available to everyone.
The system allows all the asset information to be easily accessible. The asset information can contain for example user guides, information about previous users, information about completed maintenances, and for example, granted certificates or upcoming calibrations.
The use rate of the device can be optimized using reservations.
The system reminds users about regular calibrations or other operations.
Repetitive checks or maintenances can be assigned to each device, and specific steps can be defined for each check.
Statutory maintenances can be completed and logged with a digital system.
If a device breaks, the defect report can be completed via mobile application, and there is no delay with starting the maintenance of the broken device.
The inventory of fixed equipment in one room can be completed in minutes with remotely readable asset labels.
Overlapping bookings for the assets can be avoided.
Equipment management system can be used to check who was the latest user of the device.
Tool and uniform management feature can be used to manage collecting and returning personal equipment.
Equipment management brings efficiency and safety to the use of laboratory equipment. With a well-managed life cycle, it is possible to maximize the lifetime of laboratory equipment. By smart asset management, it's possible to achieve sustainable and cost-efficient operations.